Kasper Ampe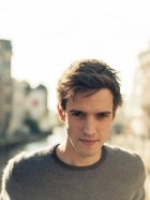 Short CV / biography:
I hold one master degree in international relations and one in conflict & development in the Global South. After those studies I worked for two years in a social enterprise focused on thrift stores. Today, I am affiliated with the Centre for Sustainable Development (Ghent University) and Biotechnology & Society (TU Delft). My project concentrates on a political analysis of the Dutch and Belgian wastewater systems and, in particular, their transitions towards the circular economy. To do so I draw on literature on sustainability transitions and interpretive and qualitative methods.
My progress / state of the art :
Status PhD
PhD successfully defended
Supervisors / promoters : Patricia Osseweijer, Lotte Asveld, Erik Paredis, Thomas Block
Final title of the PhD thesis : Troubled wastewaters: the politics of transitions to a circular economy
Place and date of PhD defense: 31-01-2022
PhD degree awarding institutions: Delft University of Technology, Ghent University
Publications arising from the PhD
Ampe, K., Paredis, E., Asveld, L., Osseweijer, P., & Block, T. (2021). Incumbents' enabling role in niche-innovation: Power dynamics in a wastewater project. Environmental Innovation and Societal Transitions, 39, 73-85. https://www.sciencedirect.com/science/article/pii/S2210422421000150
Ampe, K., Paredis, E., Asveld, L., Osseweijer, P., & Block, T. (2020). A transition in the Dutch wastewater system? The struggle between discourses and with lock-ins. Journal of Environmental Policy & Planning, 22(2), 155-169. https://www.tandfonline.com/doi/full/10.1080/1523908X.2019.1680275
Ampe, K., Paredis, E., Asveld, L., Osseweijer, P., & Block, T. (2021). Power struggles in policy feedback processes: incremental steps towards a circular economy within Dutch wastewater policy. Policy Sciences, 54(3), 579-607. https://link.springer.com/article/10.1007/s11077-021-09430-6
Link to PhD thesis
https://repository.tudelft.nl/islandora/object/uuid:88aab5a4-0fca-4d07-8...
Short abstract/summary
Humanity faces major challenges because the boundaries of an ecologically safe and socially just space are transgressed.
This thesis' point of departure is that these societal challenges result from longterm, complex, unsustainable consumption and production patterns in sociotechnical systems such as energy, mobility, agriculture and water. These challenges cannot sufficiently be addressed by incremental improvements and technological fixes along path-dependent trajectories but also require path-breaking changes towards new socio-technical systems. So far, however, progress has been rather limited in achieving long-term sustainability objectives and fundamentally transforming these systems. Put differently, societal change does not happen or it takes place at an agonisingly slow pace.
Against this backdrop of persistent environmental problems and rigid, unsustainable socio-technical systems, innovative activities are being developed to enable a paradigm shift towards a circular economy. However, as such shifts are highly political, these new activities typically result in inertia or, at most, incremental changes in established socio-technical systems. Therefore, the thesis investigates the political processes underlying inertia and incremental change in established socio-technical systems, directing attention to the power of deeprooted ideas, entrenched networks, embedded rules and vast infrastructure that hinder fundamental change. To do so, it focusses on the wastewater systems of Belgium and the Netherlands. Here novel activities are being developed that arise from the need for rapid shift to a circular economy. Yet these wastewater systems are also characterised by large, stable infrastructures and robust institutional arrangements. As a result, the main topic of this thesis is the politics of sustainability transitions towards a circular economy in the wastewater systems of Belgium and the Netherlands.
In six chapters, the thesis delves into the politics of transitions towards a circular economy in the Dutch and Belgian wastewater system.