We proudly announce the launch of CAPTURE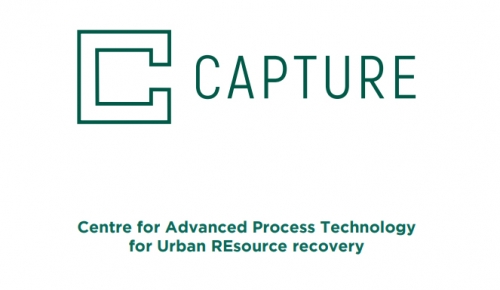 On 22 November 2017, CAPTURE (the Centre for Advanced Process Technology for Urban REsource recovery) is set to launch the CAPTURE Accelerator. This is an initiative of the CAPTURE platform, a partnership between professors from various faculties of Ghent University (UGent) and Flemish and international partners, both public and private. Anyone who is active in resource recovery can now join the research platform.
On this occasion, CAPTURE is not only presenting its Accelerator. A declaration of intent will also be signed between UGent and VITO, a leading European independent research and technology organisation in the areas of cleantech and sustainable development, to work together in the framework of CAPTURE. The partners consider plastic, wastewater and CO2 not as waste products but rather as resources, and CAPTURE aims to contribute to the marketing of new developments in this field. The goal is for the CAPTURE Accelerator to boost the collaboration between industry, knowledge institutions and policymakers with a view to turning Flanders into a world player in resource recovery.
In a nutshell, CAPTURE aims to:
Build a Flanders-wide network with strong international branches gathering outstanding expertise on resource recovery.
Erect a building to give stakeholders with complementary knowledge access to top-notch infrastructure on the one hand, and, on the other, to provide the necessary space to showcase integral solutions for resource recovery.
Act as a one-stop-shop in Flanders for both companies and government bodies.
Support companies, particularly start-ups, that aim to grow in the field of resource recovery, through expertise, access to top-of-the-range R&D and upscaling of infrastructure, assistance and flexible accommodation.
Create business platforms enabling close interaction with the industrial stakeholders.
Set up an advisory board consisting of key entrepreneurs and policymakers.
7,000 m2 of opportunities
As a result, CAPTURE will be supported by an existing network of players specialised in resource recovery, in collaboration with some of the largest companies in and around Ghent and Flanders. This new financing allows it to integrate its activities, make them more efficient and further develop them in the 7,000-m2 meeting and incubation centre. This aim is for this building to quickly pass on knowledge, allowing it to be put into practice. The CAPTURE Accelerator building is scheduled to open its doors in August 2018 at the Eiland science park in Zwijnaarde, on the outskirts of Ghent.
The building will include an enormous technology hall, demo infrastructure, joint laboratories and workshops. Part of the building will be owned by the Incubation and Innovation Centre of Ghent University (IIC UGent), which has years of experience in providing assistance and accommodation to spin-offs.
Regional and European support
Apart from investments by Ghent University and IIC UGent, CAPTURE can rely on support from the European Regional Development Fund (ERDF), the Flemish government and the Province of East Flanders. The project calls for a total investment of 15 million euro (1.5 M from UGent, 4.8M from the ERDF, 3.9M from the Flemish government and 500k from the Province of East Flanders).
This project will give research into resource recovery a boost in an infrastructure like no other on the international scene. Companies specialising in environmental issues, SMEs and industrial groups will also have access to the space they need to develop new activities in the field of resource recovery.
Info
IIC UGent: Eric Boodts, Eric.Boodts@UGent.be, +32 9 241 56 11
Professors for each pipeline
Province of East Flanders: Martine Verhoeve, representative for European collaboration, 09 267 81 59, persdienst@oost-vlaanderen.be
CAPTURE website: www.capture-resources.be
General e-mail address: info@capture-resources.be
Partners

Supported by

​